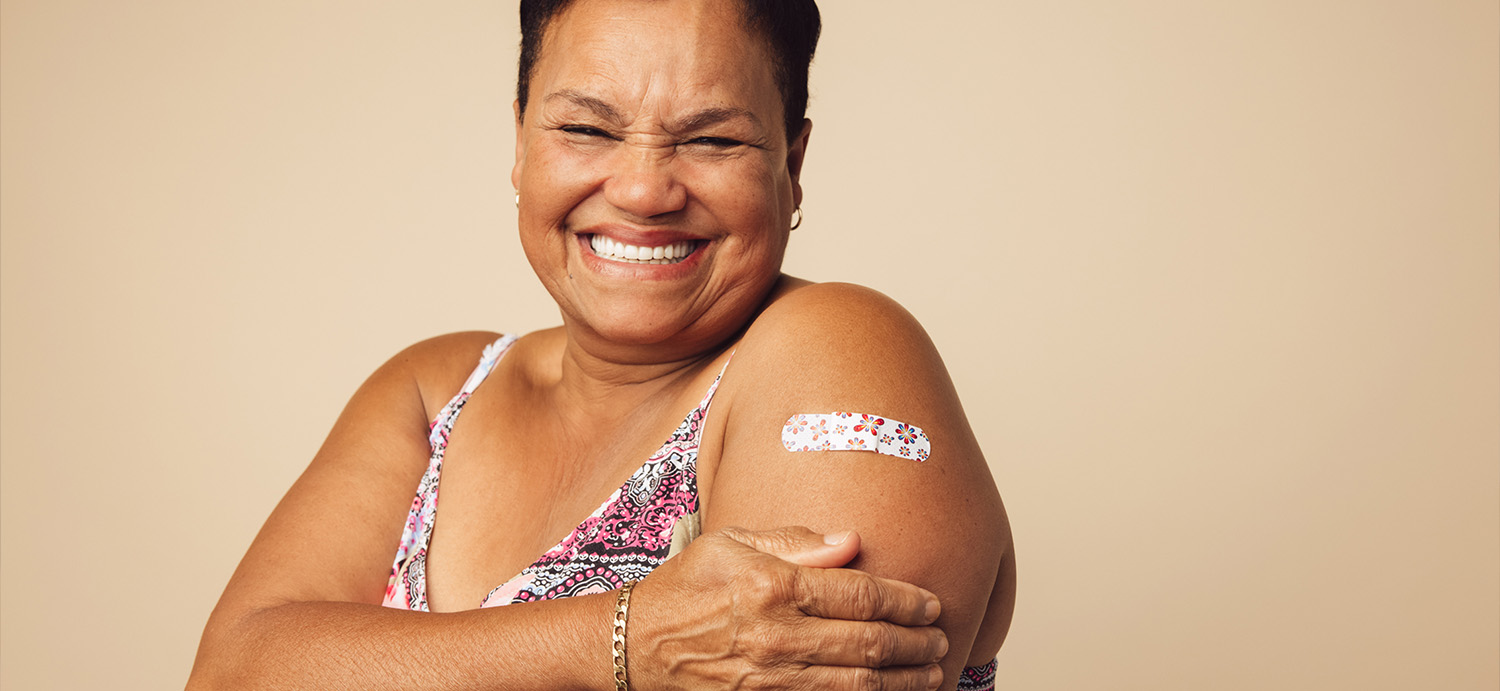 COVID-19 Vaccine Frequently Asked Questions (FAQs)
Outlined by the Centers for Disease Control and Prevention (CDC) and Moderna, Inc.
How do we really know if COVID-19 vaccines are safe?
COVID-19 vaccines were tested in large clinical trials to make sure they meet safety standards. Many people were recruited to participate in these trials to see how the vaccines offer protection to people of different ages, races, and ethnicities, as well as those with different medical conditions.
Is the vaccine that helpful? I heard getting COVID-19 gives you better and longer immunity than the protection a vaccine can give. Can it actually make my illness worse if I do end up getting COVID-19?
Both this disease and the vaccine are new. We don't know how long protection lasts for those who get infected or those who are vaccinated. What we do know is that COVID-19 has caused very serious illness and death for a lot of people. If you get COVID-19, you also risk giving it to loved ones who may get very sick. Getting a COVID-19 vaccine is a safer choice.
How much will the shot hurt? Can it cause you to get very sick?
Most people do not have serious problems after being vaccinated. However, your arm may be sore, red, or warm to the touch. These symptoms usually go away on their own within a week. Some people report getting a headache or fever when getting a vaccine. These side effects are a sign that your immune system is doing exactly what it is supposed to do. It is working and building up protection against disease. If you experience a severe allergic reaction after receiving the vaccine, call 9-1-1, or go to the nearest hospital.
How do we know that these vaccines are safe when they are so new? Couldn't they cause problems that we don't know about yet? What about long-term problems?
COVID-19 vaccines are being tested in large clinical trials to assess their safety. However, it does take time, and more people getting vaccinated before we learn about very rare or long-term side effects. That is why safety monitoring will continue. The Centers for Disease Control and Prevention (CDC) has an independent group of experts that reviews all the safety data as it comes in and provides regular safety updates. If a safety issue is detected, immediate action will take place to determine if the issue is related to the COVID-19 vaccine and determine the best course of action.
How many shots am I going to need?
Nearly all COVID-19 vaccines being studied in the United States, including the Moderna vaccine, require two shots. The first shot starts building protection, but everyone has to come back a few weeks later for the second one to get the most protection the vaccine can offer. We take this very seriously at YourTown Health. We will schedule you for your first and second dose.
If I have already had COVID-19 and recovered, do I still need to get vaccinated with a COVID-19 vaccine?
COVID-19 vaccines should be offered to you regardless of whether you already had a COVID-19 infection. However, anyone currently infected with COVID-19 should wait to get vaccinated until after their illness has resolved. Additionally, current evidence suggests that reinfection with the virus that causes COVID-19 is uncommon in the 90 days after the initial infection. Therefore, people with a recent infection may delay vaccination until the end of that 90-day period if desired.
Do I need to wear a mask and avoid close contact with others if I have received 2 doses of the vaccine?
Yes. While experts learn more about the protection that COVID-19 vaccines provide under real-life conditions, it will be important for everyone to continue using all the tools available to us to help stop this pandemic, like covering your mouth and nose with a mask, washing hands often, and staying at least 6 feet away from others. At YourTown Health, we cannot urge this enough. Continue following best practices to protect yourself, your family, and your community.
Together, COVID-19 vaccination and following CDC's recommendations for how to protect yourself and others will offer the best protection from getting and spreading COVID-19.
Can a COVID-19 vaccine make me sick with COVID-19?
No. None of the vaccines contain the live virus that causes COVID-19, so a COVID-19 vaccine cannot make you sick with COVID-19.